Many Australians need your help today
Food for families
Your donation can provide food for a family to get them through a crisis and ensure they don't go hungry.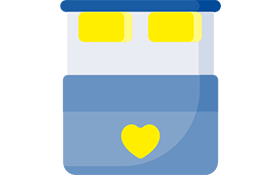 Support through a crisis
Your donation can assist with rental payments, so a family can maintain their home during times of crisis.
Vinnies Winter Appeal TAS
We would like to be able to tell you that the call for Vinnies to help is less than in past years. Sadly, the opposite is true. More than ever before, there are Tasmanians in need who require our support. People who have never asked for our assistance in the past are calling on Vinnies for help for the first time, which is why we are so desperately calling for your help and generosity today.
Vinnies 2022 Winter Appeal is hoping to raise $250,000, which is the minimum amount of assistance funding we need to get us through this winter.
Every dollar you donate will assist someone in real need. Every donation, large or small, will make a real difference.