Joan was 70 years old when she became homeless.
After her beloved husband of 50 years died, Joan's eldest daughter stole all of her savings, and transferred the house into her own name.
Then they kicked Joan out of the family home and left her on the street.
She was desperate, terrified and completely alone.
But the shocking truth is, older women like Joan are becoming homeless in record numbers.
They're our mothers, grandmothers and aunts. They've cared for others their whole lives, and deserve to enjoy their golden years feeling safe and secure. Instead, they're being forced to sleep rough and fight to survive.
This winter, women like Joan urgently need your help. Donate now and you'll help provide emergency accommodation so vulnerable older women have a safe place to sleep. You'll help give nutritious meals and warm clothing to keep them healthy and warm. And you'll help give the support they need to rebuild their life – and escape homelessness.
Please give generously.
Women over 55 are experiencing homelessness at alarming rates.
Right now, in Australia, we're experiencing a range of crises: the escalating cost of living, a shortage in affordable housing, gender inequality which negatively impacts women's superannuation savings, and a rise in elder abuse, a form of family violence. And, sadly, older women like Joan are being hit hardest.
With living costs increasing significantly over the last few years, women like Joan are struggling to make ends meet. For many older women who are relying on their pension as their only income, they're at a severe disadvantage when competing against double income earners in the rental market.
If they dedicated their lives to raising children, women often have much less in superannuation or savings than men. So if anything goes wrong, they'll have no financial safety net.
Elder abuse is also becoming more common. Many older people, like Joan, become homeless after their relationship with their adult child goes downhill. Sadly, this is likely to happen easily, when an adult child is the main carer for their elderly parent.
Donate now and you'll help make sure older women in crisis have a safe place to sleep, food, clothing and a chance to rebuild their lives.
Your generosity will help change lives. Here's how:
Joan was a grieving widow when she was abandoned on the streets by her own children. Her money and life's savings stolen.
All she had was a small bag of belongings and the clothes on her back.
Because of the generosity of people like you, Joan was able to turn to Vinnies when she was desperate for help.
Donate now to help the growing number of older women like Joan experiencing elder abuse and homelessness. Your support will help provide immediate and long-term support they need to rebuild their lives.
You'll provide food and clothing
Your donation will help give nutritious food and winter clothing to an older woman in crisis. You'll help make sure she has the basics she needs to survive the cold weather.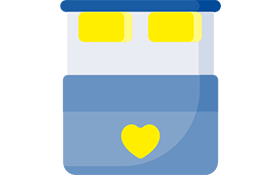 You'll help pay for emergency accommodation
Donate now and you'll help cover the cost of crisis accommodation, so an older woman has a safe place to sleep.
You'll help her rebuild her life
Your donation will help an older woman into long-term housing and help provide furniture and white goods for her new home.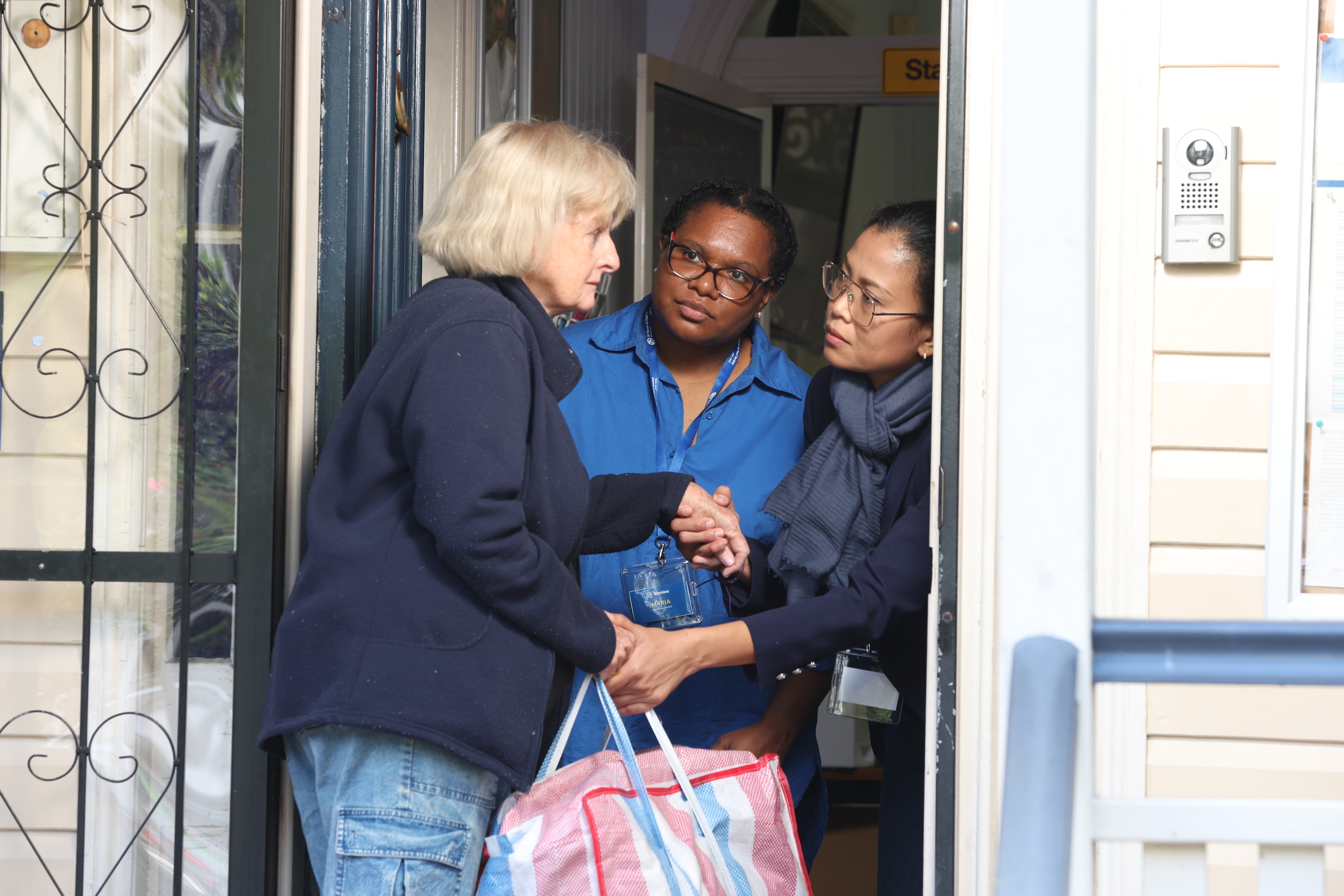 Your Impact
Sleeping rough on the streets on long, cold nights can put older women at increased health risks. Vulnerable and lonely, they need your help.
Donate now and you'll help give older women the support they desperately need to feel safe and escape the terrifying cyle of homelessness.
"You really can't express how grateful you are and how happy you are, to think you're on the street one minute and 12 months later you've got a home, somewhere to call your own again," – Joan, who became homeless at 70 years old.
Your gift this winter will make sure older women experiencing homelessness like Joan have a safe place to sleep, nutritious food, warm clothing and the support they need to rebuild their lives.
A big thank you to our Supporters
The real heroes who are kindly helping us achieve our goal Alianto Alianto Minny Mathew Catherine Willis Simon Campbell Mary Cassar Maryan Wadick John Cashman Ray Willis Louise Hill Catherine Enright Morna Sinclair Angelina Boland Kathryn Malouf Gillian Carpenter Ann Kerley James Perini Julie Hoogesteger Monica Fiorini Justin Clark Viktoria Novak Chyren Amarsee Ailsa Morgan Shane Smith Andrea Fulop Melinda Leedham Elizabeth Rayfield Brett Bannerman Kamesh Durvasula Debra Sykes Helen Campbell Chris Nickle Lisa Stubbs Vinson Chen Vinson Chen Vinson Chen Peter Ward Christie Cooksey Loraine Backman Michael Littlewood Jennifer Hill-ling B Wells Leah Quirk Maria Evangelinos Kirsten Dahl Jack O Connor Lisa Walmsley Jayne Connell Lee Nicholls Julie Bates Emily Kate Byrne Deborah Giblett Coco Lin Julie Costa Leonie Drummond-loney Patricia Murray Peter Colla Su-jen Yap Kenny Pai Olivia Jansky Amal Gardiner Kevin Price Carole Cogdon Helen Link Howard Hilton Kelly Tinsley Claire Louisa Mckeown Amal Gardiner Diane Tam Elizabeth Paine Patricia Campbell Elizabeth Cameron Gregory Byrnes Robert Miller Karla Heggie Ros Ward Wendy Clark Paul Hunt Jane Cioffi Maria Meyer Maria Ossimitz Susan Sharp Cheena Arora Robert Wrona Tony Varghese Keren Skyring Teresa Strach Mushi Indu Daniel Coughlan Frances Cannon Cathy Josling Emma Andrew Rena Christmann Ingrid Fear Rony Azar Mohamed Zaffar Sathar Dawn Thorpe John Wang Roberta Kelly Margaret Salem Caroline Thein