Your kindness gives a hand up to men, women and children in NSW doing it tough during this current cost-of-living crisis
Tackling Hunger
Your donation can help provide food for someone who is facing poverty.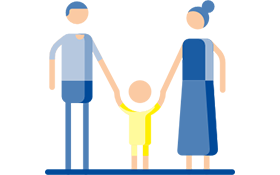 Help with the essentials
Your donation can help cover medical bills and provide clothes to those stuggling to make ends meet.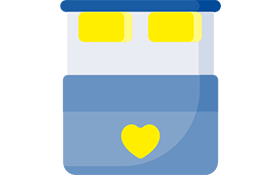 Support for people facing homelessness
Your donation can assist with emergency accommodation and long-term housing for those without a home.
Single dad Russell had a job he enjoyed and was comfortably making ends meet until his health took a life-threatening turn.
He was diagnosed with cancer and had two heart attacks during treatment. He also had two toes amputated due to diabetes.
Unable to work, and struggling to pay the rent, Russell tried to find a more affordable home to rent, but the extremely poor housing affordability conditions in NSW made it impossible.
He and son Peter, who is his dad's carer, were on the verge of homelessness.
Russell reached out to the team at Vinnies.
He and his son Peter were able to stay at one of our hostels while we worked on finding them a home.
After two weeks, Russell and Peter moved into an apartment in a Vinnies affordable housing complex, where they pay a manageable portion of their income towards rent.
Father and son are now doing well in their new home and are thankful they are no longer facing homelessness.
In this current cost-of-living crisis, Vinnies can only keep giving a hand up to people like Russell and Peter with your support - please donate today.